Aluminium has always been a cold material thermally thats not very efficient, is there alternative other than uPVC for that high end finish?
We have the answer here at The Window Workshop! A new duel core system fresh on the market, read on for the amazing benefits this cleaver innovative system brings -
Superior Thermal Performance
The warmer choice that saves you money
The Traditional weakness of aluminium windows and doors has been the aluminium itself. While a beautifully strong and heard wearing material, aluminium is a good conductor of energy. Meaning that the warmth from your home finds an easy path outside, leaving you colder and with higher heating bills. Most aluminium systems try to overcome this inherent weakness by replacing a section of aluminium with a small thermal break of less conductive material to lessen this heat loss.
WarmCore took a different approach, from inception this revolutionary window and door system was designed to be as thermally efficient as possible.
At the heart of WarmCore products is a thermal core which significantly out-performs the polyamide thermal breaks commonly used to reduce the threat of cold bridging on aluminium windows and doors. The result is an innovative "warm aluminium" frame construction, carefully dimensioned to provide an optimised 70mm front-to-back overall sash frame depth while ensuring market-leading thermal performance thanks to the multi-chambered insulating core.
Yet it doesn't compromise strength as the outer faces of the profile are high grade aluminium, positioned to add the greatest structural rigidity.
Warmer by Design
WarmCore has been designed from the ground up to offer market-leading thermal performance, and comfortably meets the requirements of Building Regulations across the whole of the UK. Traditional aluminium systems can force you to choose aluminium aesthetics and finish over thermal performance. WarmCore gives you both, with its innovative full width thermal core.

This unique composite construction creates the most thermally efficient aluminium product in its class. This design philosophy has produced a window system that has exceptional thermal performance, helping keep fuel bills lower and heat in your home, while retaining the sleek and architectural look of aluminium.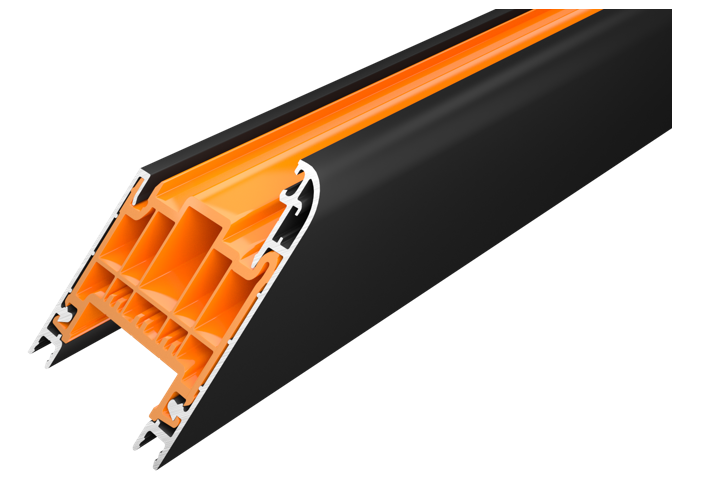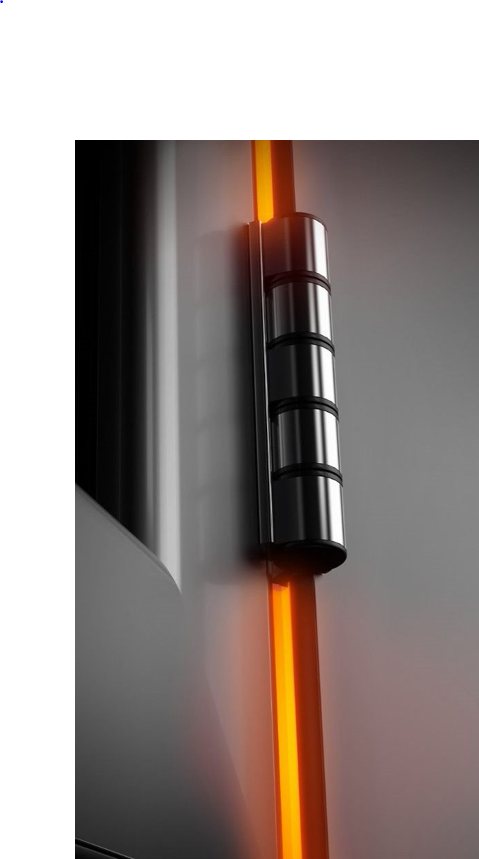 High Strength Construction
From the design of the unique thermal core and the outer faces of the profile which are high grade aluminium, positioned to add the greatest structural rigidity, to the 60-80 micron thick (exceeding marine grade) powder coat finish, Warmcore has been designed to stand the test of time.
All fixings used are chosen to resist corrosion - and multi-point locks and purpose designed hinges have been precision engineered to perform consistently every single time, year on year.
In keeping with this attention to quality, WarmCore carries a 10 Year Guarentee - covering materials and surface finish. So you can feel confident in your decision to add WarmCore to your home.
Hi-Tech Elegance
Built around the belief that beauty doesn't have to compromise performance, Warmcore aluminium windows and doors were created out of the desire to combine the desirability and durability of aluminium with unparalleled insulation.
Precision-manufactured with a high quality surface finish and affording slim sightlines when installed, aluminium has become the material of choice for premium folding sliding door applications. WarmCore doors utilise a composite of materials to ensure an end product that is energy efficienct and recyclable combined with the premium quality, structural integrity and architectural design elegance of aluminium to create a product perfect for both residential and commercial building applications.
The unique, full width thermal core is key to why Warmcore products are 25% more thermally efficient than traditional aluminium systems.
Fresh, Clean Design
Whether you are tucked up inside watching TV with your WarmCore Windows protecting you from the elements or hosting a garden party with the folding sliding doors wide open on a bright spring day, you wan be assured your WarmCore frames will look pristine.
With clean modern lines WarmCore creates windows with a refined and understated beauty. Perfectly suited to modern architecture as well as replacement projects, from large fixed pane ' picture windows' to windows with multiple openers, Warmcore has it covered.
Attention has been paid to how the doors look when stacked open, something often overlooked on traditional door systems. When open, all sashes stack neatly inline with each other and are kept perfectly parallel using discreet magnets.
Open ends of door sashes, hidden from view when the door is closed, are also carefully cloaked in uniform black for a neat and thought-through appearance.